When's the last time you saved someone's life?
1 in 4 women are victims of domestic violence. This could be your sister, friend, neighbor or even you. By volunteering you can help end this tragedy. One person can make a difference.
Purpose
In an effort to educate the public on the issues of domestic violence and to enhance the services we provide, Safe Haven Shelter recruits and trains volunteers to work in all program areas.
Recognition
Each month we have a "Volunteer of the Month." These volunteers are dedicated and we wouldn't have the organization that we do without them!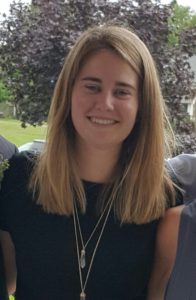 April  Volunteer of the Month – Megan
"I  did my internship with Safe Haven. It was such a great place to be and staff was so awesome that I wanted to stay and help them out anyway that I could. I love the feeling I get when a woman comes back to tell us of some good news that she has."
Gerry was selected by Safe Haven as our Live United Volunteer of the Year. Gerry has served over 500 hours with us in our Education Empowerment program. It's because of her that we are able to offer the services we do to the women and children. The impact that she has on the women in her group will last a lifetime.
Volunteer Positions – Shelter
Volunteer Positions – Resource Center
General Volunteer Opportunities
Administration – become a board member to help develop shelter policy, procedure, and regulations

Fundraising – lead an innovative fundraising model and assist with its execution
Professional Volunteers
Hair Stylist – utilize our in-house salon room to cut, color, and style hair for the clients

Massage Therapist – utilize our in-house massage table to practice your particular form of this extremely benefitial body/mind therapy

Helping Professionals – share your skill and expertise to help women achieve independence and stability